Evaluate tire grip
on wet ground
We perform wet grip test, such as braking tests to determine the wet grip of the tire.
Our tests are carried out longitudinally in the case of braking evaluation, or transversally in the case of a turn. Different pressure and load configurations are used to test wet grip in the most accurate way.
The tests are carried out according to the ECE R117 standard and at 65km/h with a level of water going to 0.5 to 1.5mm.
The ground temperature comes into play and must be controlled.

If thetests are conclusive, the tires get the R117 accreditation.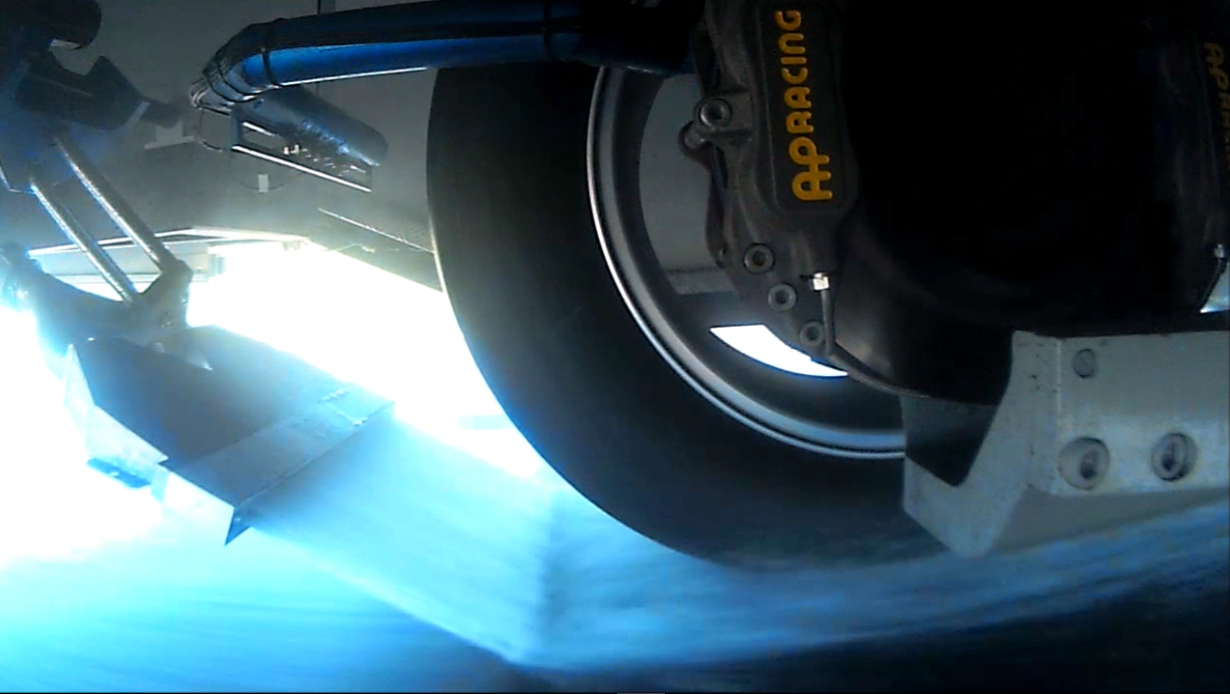 Example of a wet grip test R117 with our indoor automated tire test track
Braking tests are carried out at a steady speed of 65-66 km / h, on wet ground, with 0.5-1.5 mm of water, at constant pressure and at a runway temperature between 5 and 20 ° C .
A first measurement is done on a standard reference test tire (also known as the SRTT tire), followed by a number of tire measurements, until 6 machine-readable measurements are obtained. The system issues a letter in accordance with ECE R117.