Tire resistance
measurement
Nowadays tire Rolling Resistance is a major concern that involves different regulations (ECE R117, WLTP, UTQG…). As an answer to this demand, Dufournier has developed a rolling resistance machine that our team is using every day for tire testing.
This Rolling Resistance Machine is made for both Labelling and R&D testing.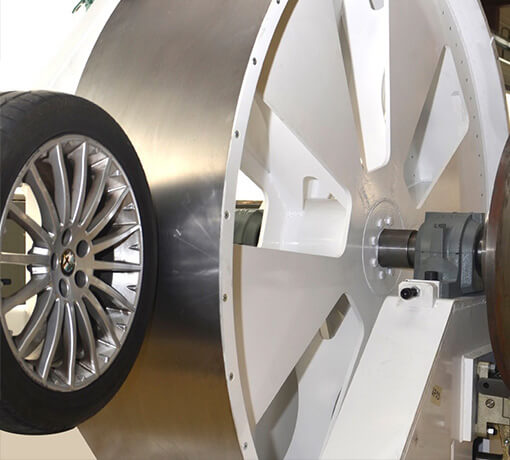 Labelling
It is based on force methods and delivers Rolling resistance measurement for C1/C2/C3 tire in accordance with:
UNECE R 117
ISO 28580
ISO 18164 on request
Research & Development rolling resistance testing
It provides rolling resistance force measurement under full control of the indoor climate.
The highest mechanical characteristics of the bench and the high quality of actuators and sensors allow to deliver the best rolling resistance measurements to compare and analyze tires.
Our strengths:
Highest accuracy thanks to premium sensors and actuators quality
Quality material and design for robustness machine.
Optimum profitability and low cost of ownership.
Fast and userfriendly requiring 1 operator only
Two measurement heads to measure two C1/C2/C3 tires simultaneously