Roughness testing
machine
The roughness measuring device is a system that qualifies the roughness of soils in terms of macro and micro-roughness. This type of measurement ensures that the floor, used for tire testing, has the right properties.
How to measure roughness?
A roughness testing machine is essential for the classifier and the analyzer, but also to follow its evolution over time. In addition, this equipment allows tire manufacturers to compare different tracks depending on the results of the interaction between the tire and the ground.
To measure the roughness, nothing is easier: our roughness measuring equipment is easily transported in its special case with wheels with retractable handle. The device also offers a light weight of 6 kg. The device lands on the ground and then begins to measure the macro and the micro-roughness of it.
Thanks to its USB connectivity, the machine connects easily to a computer and allows easy transfer of analysis data. Compatible with ASCII format.
The RMScope embedded software offers a quick visualization of the tested profile and makes it possible to compare several tracks.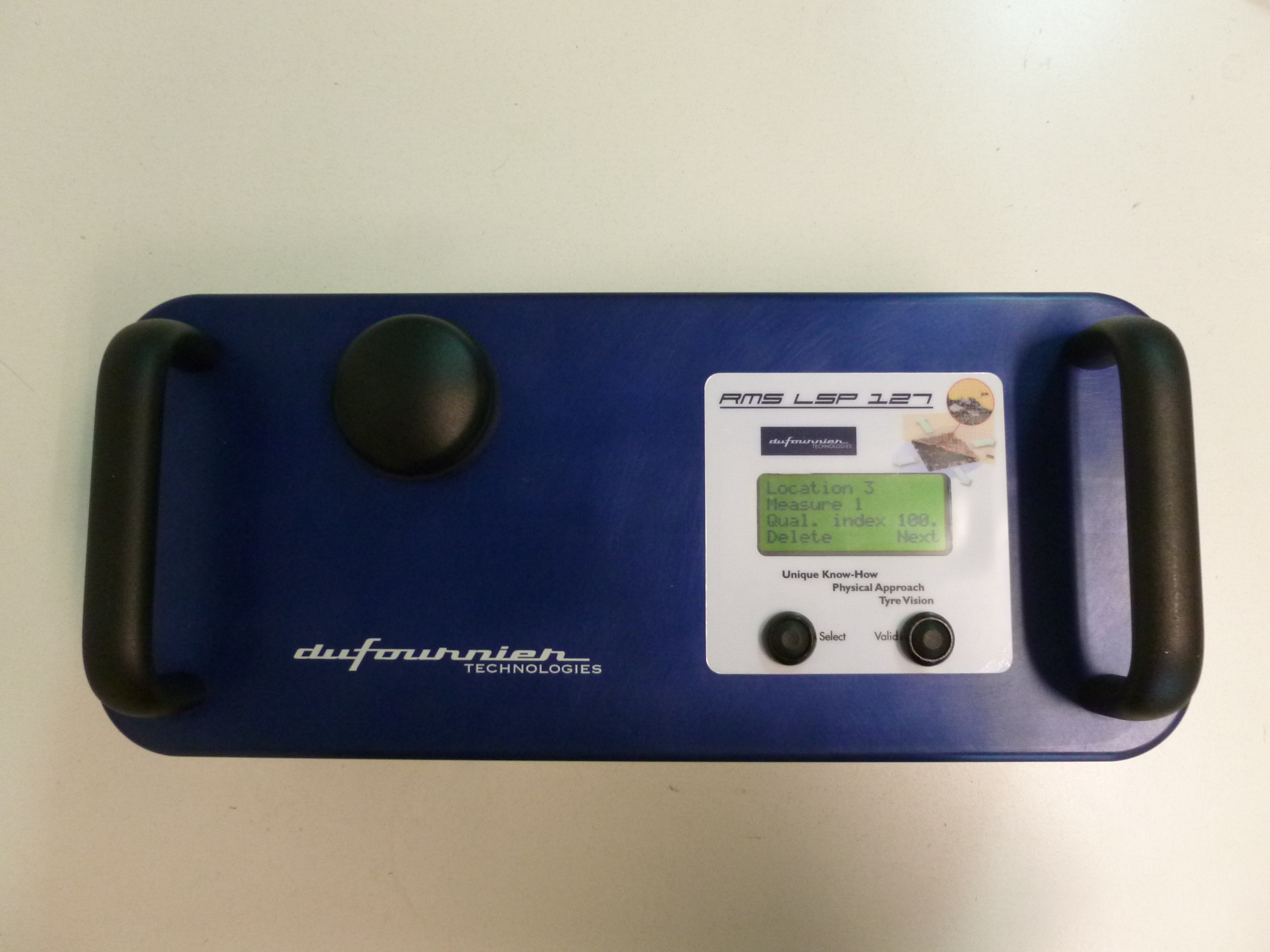 Accurate and fast roughness testing machine to use
The very high accuracy of the roughness measurement equipment by Dufournier offers a reliable result within a time frame: it takes only 15 seconds to measure a track profile. Its optimized autonomy of 3 hours makes it possible to carry out up to 250 soil analyzes.
Would you like to know more about our roughness measurement device? Contact us for technical documentation or a quote!