Tire testing and tire labelling
specialists
Our expertise is based on an extensive knowledge of tires and tire tests and also on a long experience in the design and development of test equipment.

Testing tires can be a complex job because the requirements of the legislation must be met.
With to our experts and our innovative tire testing facilities, we are able to guarantee accurate and efficient tests for e mark certifications for tires.
R117 Wet Grip
We perform wet grip tests such as braking tests to determine the wet grip of the tire. If the tests prove conclusive, the tires obtain the R117 label.
Wet grip test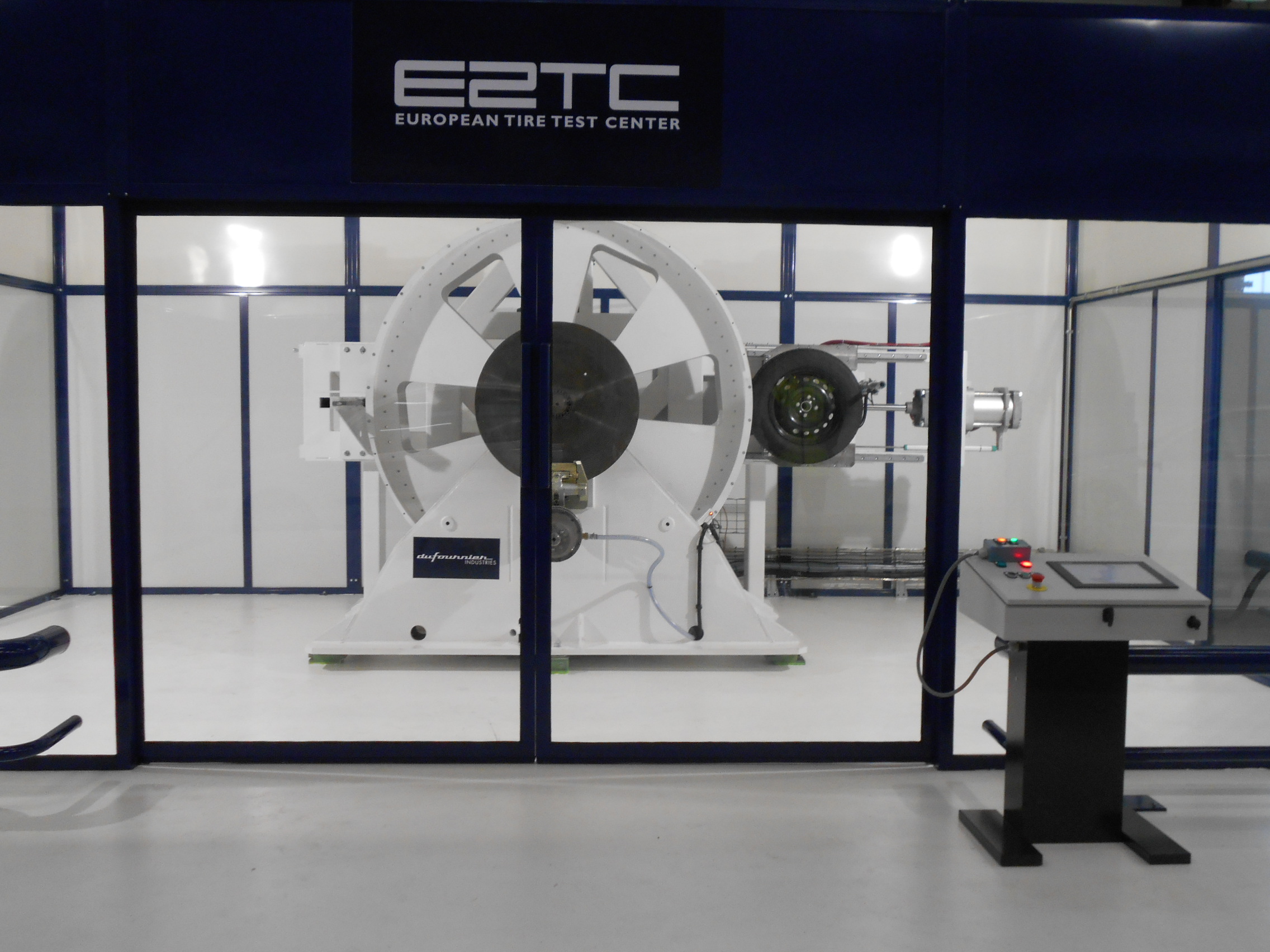 R117 ROLLING RESISTANCE TEST
We carry out rolling resistance tests for tires.
This test allow car manufacturers or any other professional to know the level of rolling resistance of the tires. These tests make it possible to obtain the R117 label.
Rolling test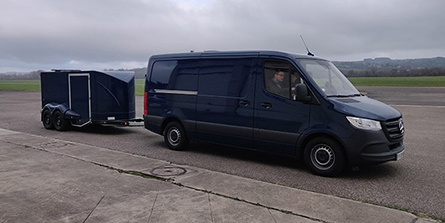 FORCES & MOMENTS MEASUREMENT
We perform tests to measure the 6 forces and moments of the tire in dry, wet and or snow conditions : Fx, Fy, Fz, Mx, My, Mz.
This test is widely used to evaluate the grip performance of a tire and its behavior on different surfaces.
Measure Forces and Moments

BRAKING TEST
The braking test on dry ground, wet or on snow and ice is made in longitudinal at different levels of loads and pressures.
The tested tire will then reveals its performance in terms of braking and grip.
Braking test
What is tire performance testing?
At Dufournier, we do objective performance testing.
For this, we use test machines such as rollers, test calls, or automated tracks to make precise measurements on the tires
Why make a tire test?
Tire tests are used to analyze a tire's performance in terms of grip, wear, noise, rolling resistance and behavior.
Many regulations are in place regarding the tire standard. To find out if your tires comply with them, it is important to test them.
In addition, some manufacturers have certain tire performance requirements, which may be well in excess of legislative requirements.
What types of tire tests do we do?
We offer 4 types of test:
Wet grip test
Rolling resistance + dry + wet + real road
R117 rolling resistance
Forces & moments + dry + wet + snow
Braking + braking dry + braking wet
What standards govern tire testing?
Wet grip norms:
ASTM E 274.
Tire labeling UNECE R 117 (C1 & C2 wet grip).
EU 1222/2009 modified by 228 / 2011and 1235/2011, (C1 & C2 wet grip).
ISO 15222 (C2) .ISO 23671.
Rolling resistance norms:
Tire labeling UNECE R117
ISO 28580.
ISO 18164.
OUR STRENGTHS
More than 20 years of experience in:
The development and manufacturing of test machines
The perfect knowledge of the means of measurement
Expertise in the analysis of measurements for more efficient tests
Several high technology testing machines